Product Details:
Ingredient: Whole Almonds
FSSAI : LIC.No.12423999000132
Net Weight: Available in 200gm, 500gm and 1000gm variance
Ingredient Type: Vegetarian
Calories per serving: 619 KCAL
Storage: Store in a dry and cool place in an airtight container
Shelf Life: Best before 12 months from the date of package
Allergen information: Tree Nuts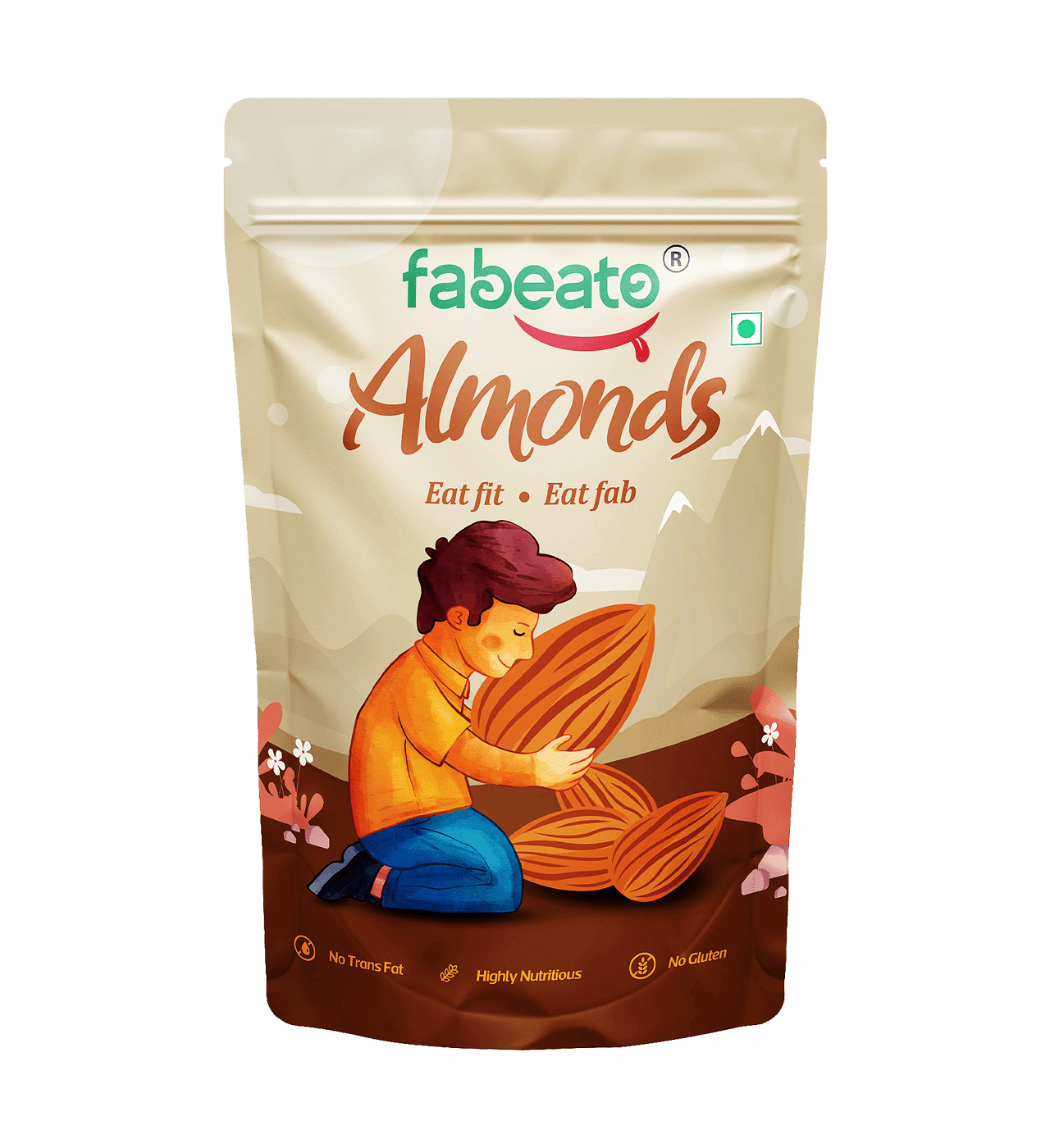 Ingredients:
Whole Almonds*
May contain traces of other nuts, as they are processed and packed in the same facility.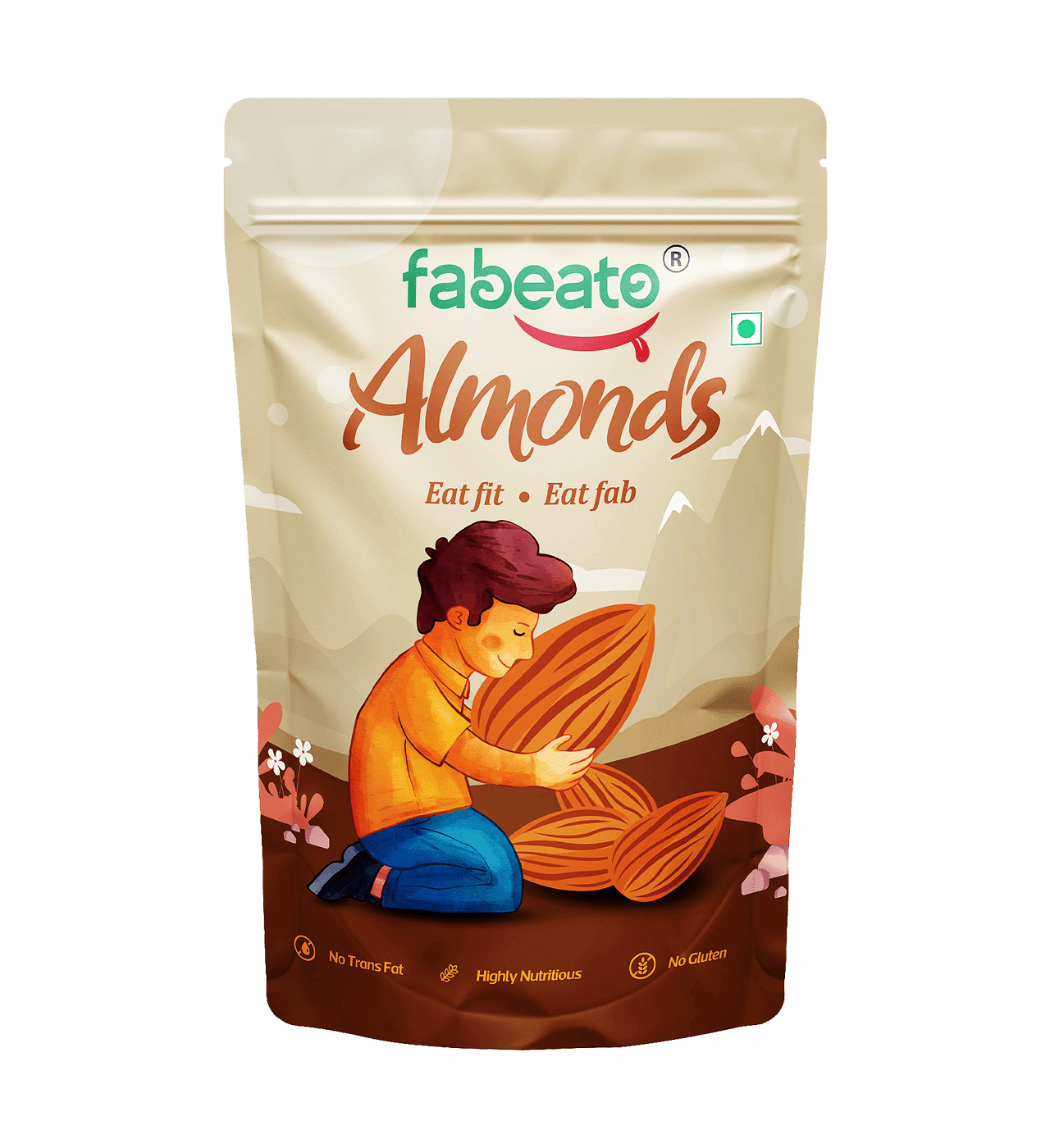 Additional Information:
Manufacturer: Fabeato international Pvt Ltd
Manufacturing Address: No – 57, Mutha Royal Nagar, Madhavaram, Chennai – 600060.
Packaging Dimensions: 150mm (WIDTH) x 220mm (HT)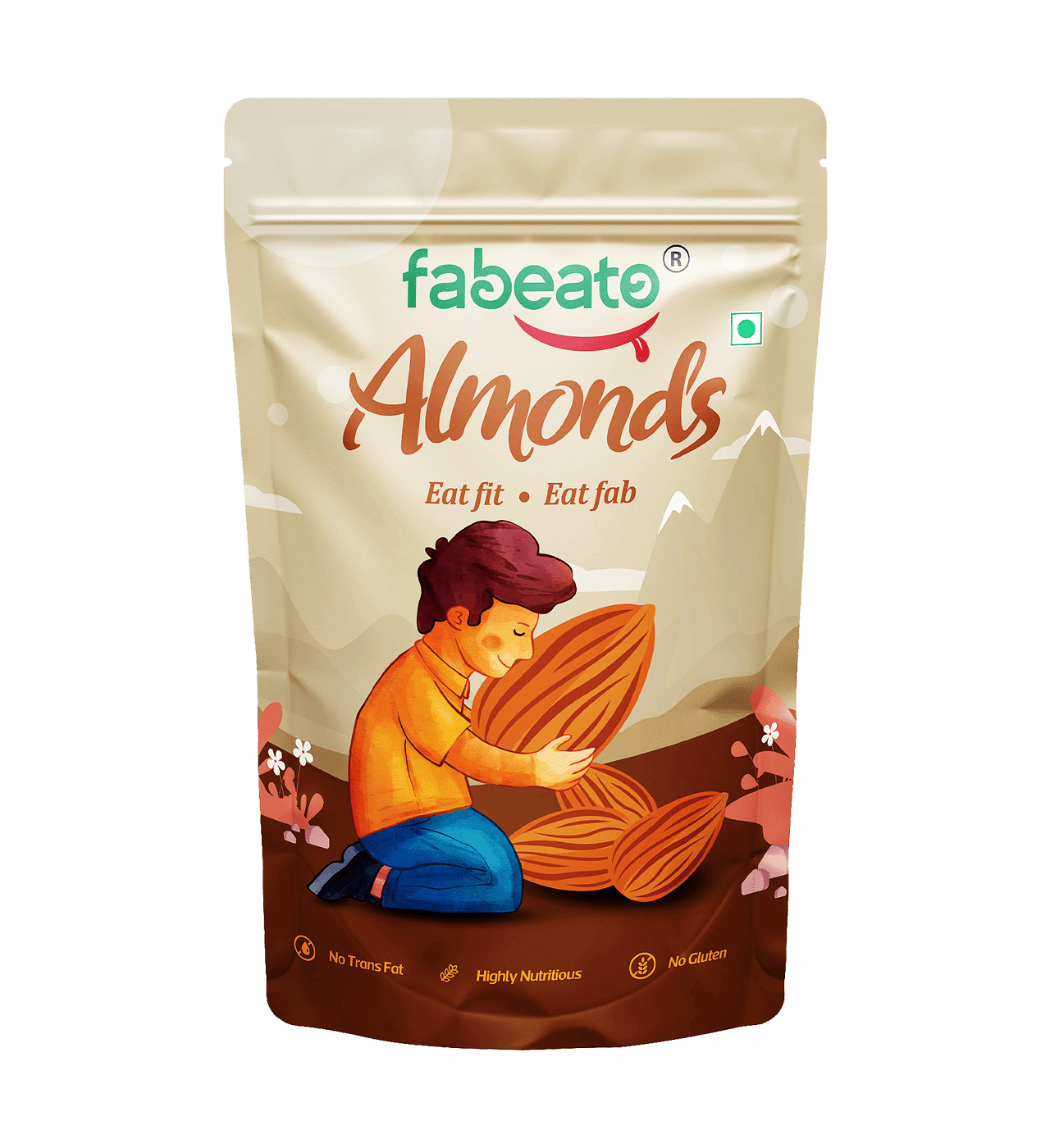 FAQs
What size packs are available in Whole Almonds?
We offer Whole Almonds in pack variants of 200 gms, 500 gms, and 1 Kg.
Do you deliver Almonds all over India?
Yes, we deliver to all locations in India. We also serve overseas customers. Shipping charges for the same will be calculated and shown at the Checkout stage.
Can I return the product if there is an issue with taste or freshness?
At Fabeato, we value customer satisfaction the most. There is a 7-day Return policy if you find any issues regarding the packaging, freshness, and taste of the products delivered. Kindly contact the Fabeato HelpDesk within 7 Days of Delivery, to replace the concerned products or get a full refund.
How much almonds can one eat daily?
For a balanced diet, it is best to include 8-10 Soaked and blanched almonds to supplement essential nutrients. They can be soaked overnight and consumed on an empty stomach in the morning.
Can eating almonds cause allergies?
People who have an existing allergic reaction to nuts should avoid consuming almonds in any form as it may trigger said allergic reaction.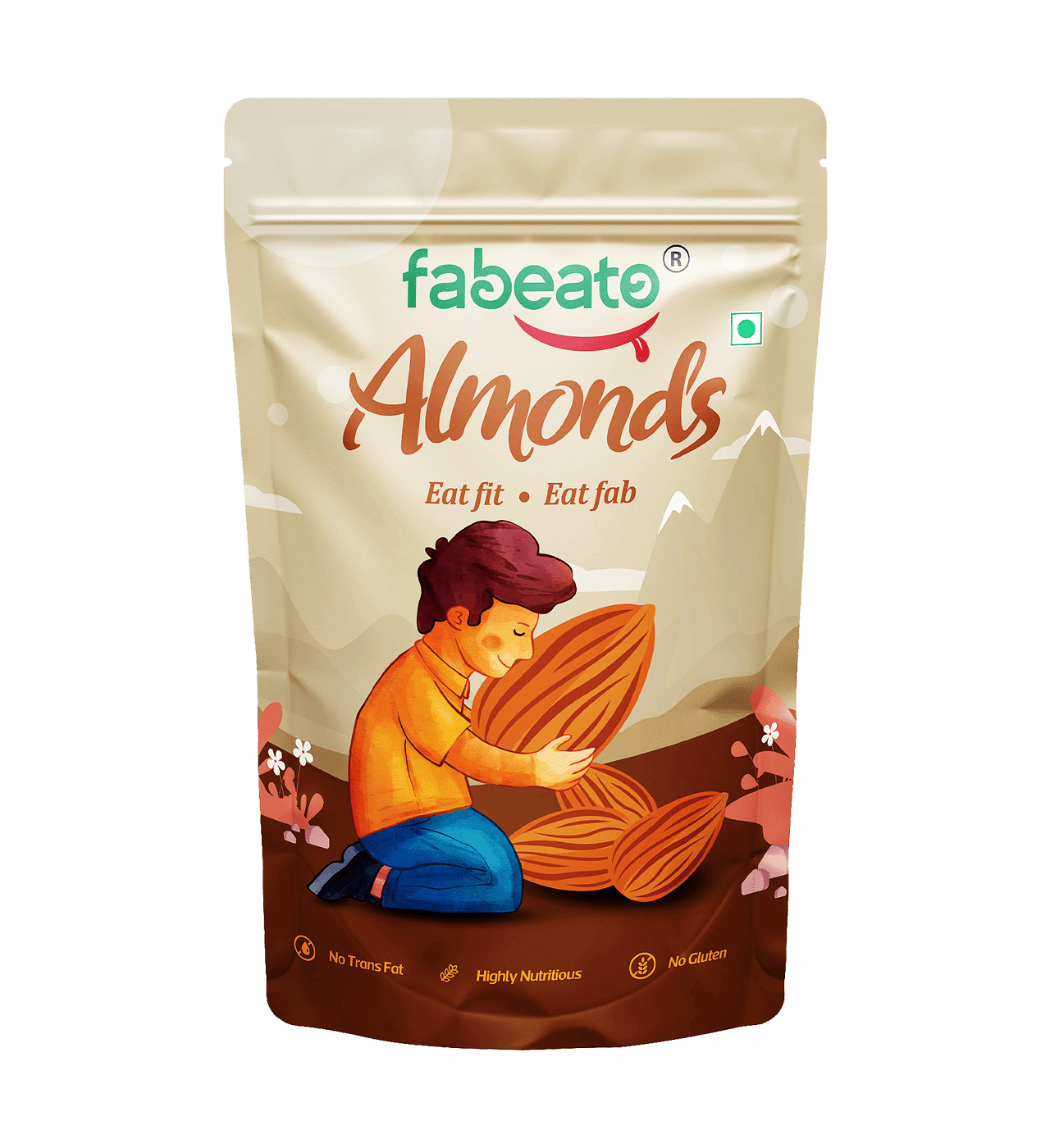 Featured Products
WANT SOMETHING HEALTHY? COME HERE
Follow Us
Log onto our Social Media feed for Fabeato's fabulous content